Voor 20:00 besteld, morgen in huis

Gratis retourneren

Vragen? bel +31 (0) 85 877 0871

Voor 20:00 besteld, morgen in huis

Gratis retourneren

Vragen? bel +31 (0) 85 877 0871

Voor 20:00 besteld, morgen in huis

Gratis retourneren

Vragen? bel +31 (0) 85 877 0871
Tonen als
Foto-tabel
Lijst
13 producten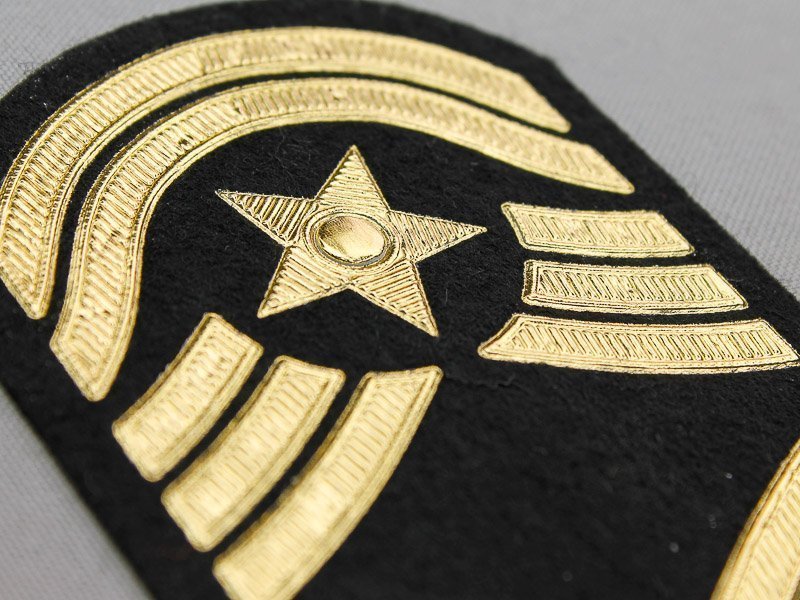 Nieuwe opstrijkbare metallic army applicaties
Mooie nieuwe leger applicaties met een metallic goud- of zilveren afwerking. Deze army applicaties zijn decoratieve opstrijkbare applicaties die heel gemakkelijk aan te brengen zijn. 
1. Leg uw applicatie op de gewenste plek, met het motief naar boven gericht. 
2. Stel het strijkijzer in op katoen temperatuur.
3. Dek de applicatie af met een dunne doek en strijk 30 sec over de applicatie.
4. Indien mogelijk de stof binnenstebuiten keren en nogmaals 30 sec strijken aan de achterzijde. Voor gebruik goed laten afkoelen.
Let op: Strijk deze applicaties niet op hittegevoelige synthetische stoffen als PVC, Nylon, Acetaat of Rayon!
De mooiste army strijkapplicaties en legermotieven bestel je snel en goedkoop bij Fournituren 4 fun®.