Voor 20:00 besteld, morgen in huis

Gratis retourneren

Vragen? bel +31 (0) 85 877 0871

Voor 20:00 besteld, morgen in huis

Gratis retourneren

Vragen? bel +31 (0) 85 877 0871
Tonen als
Foto-tabel
Lijst
6 producten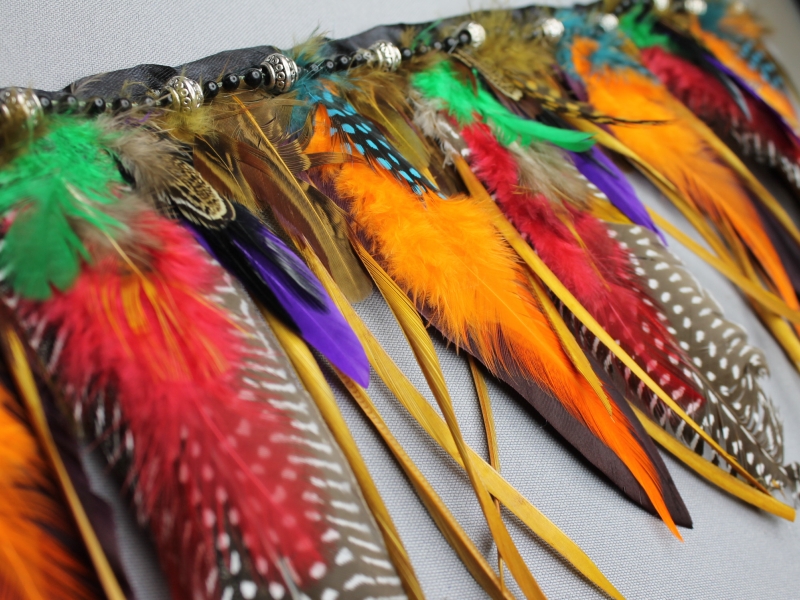 Verenband diversen
In deze categorie zijn allerlei verschillende soorten verenbanden samen gevoegd. De meest opvallende uit deze serie is de kleurrijke band met kralen en veren, welke een van de duurdere soorten is. Tevens zijn er de iets eenvoudigere soorten verenband. Verenband is niet wasbaar en kan kleur afgeven als het nat wordt.
Verenband wordt meestal met textiellijm vast gelijmd en wordt vaak in combinatie gekocht met struisvogelveren, strass stenen, broches, Ibiza koord of applicaties.  Verenband wordt onder andere gebruikt voor het decoreren van hoeden, hoofdtooien en carnavalskleding.
Verenband wordt per 90 centimeter of per meter verkocht. Indien u meerdere eenheden bestelt, proberen we dit zo veel mogelijk aan één stuk te leveren. Er zit meestal ongeveer 5 meter op een kaart. De werkelijke breedte kan iets afwijken van de omschrijving.
De mooiste verenband bestel je goedkoop bij Fournituren 4 fun®.