Voor 20:00 besteld, morgen in huis

Gratis retourneren

Vragen? bel +31 (0) 85 877 0871

Altijd laag geprijsd

20% korting

Voor 20:00 besteld, morgen in huis

Gratis retourneren

Vragen? bel +31 (0) 85 877 0871

Voor 20:00 besteld, morgen in huis

Gratis retourneren

Vragen? bel +31 (0) 85 877 0871
Tonen als
Foto-tabel
Lijst
Producten 1-32 van 66
Pagina
U lees momenteel pagina

1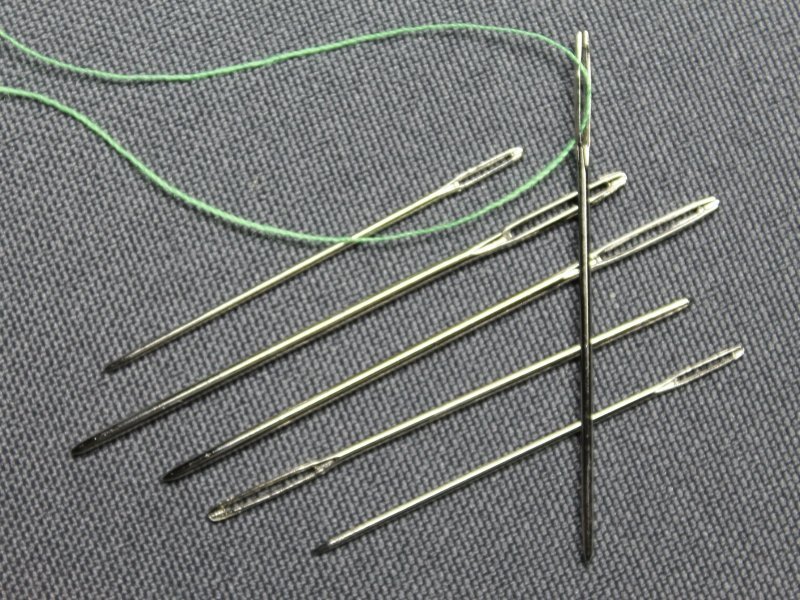 Handnaalden
Handnaalden zijn in veel verschillende variaties verkrijgbaar.
Op de site van Fournituren 4 fun® vindt u, naainaalden, borduurnaalden met en zonder punt, stopnaalden met en zonder punt, lange poppennaalden, wondernaalden waarmee kleine reparaties aan kleding uitgevoerd kunnen worden, smyrnanaalden, elastieknaalden waarmee elastiek of jassenkoord door een tunnel van een kledingstuk of bijvoorbeeld kussenhoes van een lounge set getrokken kan worden, kromme naalden voor bijvoorbeeld reparaties aan een meubel of een motorzadel, leernaalden met driehoekige punten zo dat er geen gaatjes in het leer komen, stoffeerdersnaalden setjes met allerlei handige naalden voor reparaties, hele dunne parelnaalden, superhandige inrijgnaalden waar de draad zo ingetrokken kan worden en tenslotte zijn er nog kleine reissetjes met fournituren.
De meeste handnaalden zijn onder eigen label verpakt en zodoende zijn deze fournituren erg goedkoop. Kortom voor elke toepassing is er wel een bijbehorende handnaald te vinden. Ook alle bijbehorende naaigarens vindt u bij Fournituren 4 fun®.