Voor 20:00 besteld, morgen in huis

Gratis retourneren

Vragen? bel +31 (0) 85 877 0871

Voor 20:00 besteld, morgen in huis

Gratis retourneren

Vragen? bel +31 (0) 85 877 0871

Voor 20:00 besteld, morgen in huis

Gratis retourneren

Vragen? bel +31 (0) 85 877 0871
Tonen als
Foto-tabel
Lijst
10 producten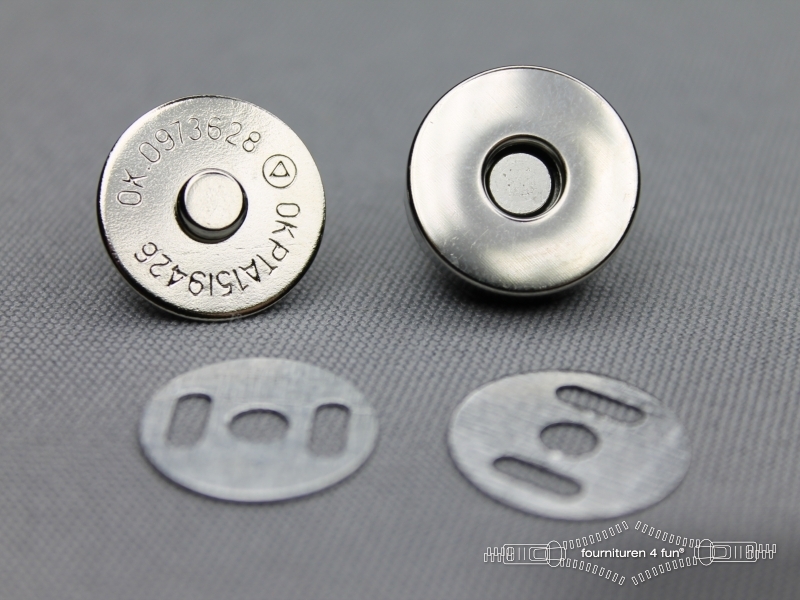 Magneetknopen
Magneetknopen of magneetsluitingen worden gebruikt voor tassen, kleding, rugzakjes, etuis, enz. Het is een eenvoudig te bevestigen soort sluiting.
Sommige soorten worden bevestigd door de pinnetjes om te buigen, andere door ze vast te kloppen met een kleine hamer en weer andere door ze simpelweg met extra stevig garen vast te stikken.
Magneetknopen zijn in verschillende afmetingen en metaalkleuren te koop. Onze magneetsluitingen zijn degelijk van kwaliteit, roestvrij en hechten goed vast.
Magneetknopen of magneetsluitingen koop je snel en goedkoop bij Fournituren4fun®.