Kwantumkorting

Topkwaliteit

Kwantumkorting

Topkwaliteit

Kwantumkorting

Topkwaliteit

Kwantumkorting

Topkwaliteit

Voor 20:00 besteld, morgen in huis

Gratis retourneren

Vragen? bel +31 (0) 85 877 0871

Kwantumkorting

Topkwaliteit

Kwantumkorting

Topkwaliteit

Voor 20:00 besteld, morgen in huis

Gratis retourneren

Vragen? bel +31 (0) 85 877 0871

Kwantumkorting

Topkwaliteit

Kwantumkorting

Topkwaliteit

Voor 20:00 besteld, morgen in huis

Gratis retourneren

Vragen? bel +31 (0) 85 877 0871

Kwantumkorting

Topkwaliteit

Kwantumkorting

Topkwaliteit

Kwantumkorting

Topkwaliteit

Kwantumkorting

Topkwaliteit

Kwantumkorting

Topkwaliteit

Kwantumkorting

Topkwaliteit

Kwantumkorting

Topkwaliteit

Kwantumkorting

Topkwaliteit

Kwantumkorting

Topkwaliteit

Kwantumkorting

Topkwaliteit

Kwantumkorting

Topkwaliteit

Kwantumkorting

Topkwaliteit

Kwantumkorting

Topkwaliteit

Kwantumkorting

Topkwaliteit

Kwantumkorting

Topkwaliteit

Kwantumkorting

Topkwaliteit
Tonen als
Foto-tabel
Lijst
24 producten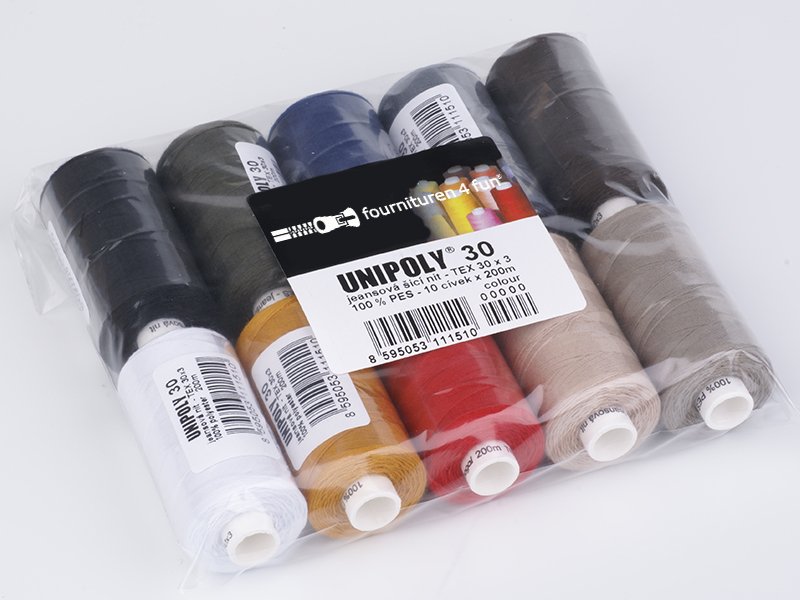 Naaigaren extra sterk 200 meter
Naaigaren extra sterk 200 meter met een draaddikte van 30 is een heel sterk machine garen. Dit extra sterke garen kan zowel als handgaren en als machinegaren gebruikt worden. Het is ideaal garen om knopen mee vast te zetten of reparaties mee uit te voeren.
Dit extra sterke naaigaren is vergelijkbaar met ijzergaren. Het voordeel ten opzichte van ijzergaren is dat het steviger is, minder snel gaat rotten als het vaak nat wordt bij voorwerpen die blootgesteld zijn aan weersinvloeden en op een naaimachine gebruikt kan worden. Bijvoorbeeld voor het stikken van leer. Hier voor adviseren we het gebruik van Schmetz leernaalden met naalddikte 110.
Het extra sterke naaigaren is ook geschikt voor het maken van sierstiksels. Bijvoorbeeld de okergele stiknaden in jeansbroeken. Voor het stikken van dikke stoffen, zo als jeans, gebruikt u het beste de Schmetz jeansnaalden met naalddikte 110. Ook voor het maken van tassen wordt dit machinegaren erg veel verkocht.
Voor het stikken van gewone stoffen adviseren we het gebruik van ons Naaigaren 500 meter met een draaddikte van 120.
Fournituren4fun is sedert jaren importeur van dit Unipoly garen voor de Benelux. Dit naaigaren kunt u extra voordelig bij ons kopen omdat u rechtstreeks bij de importeur koopt. Naaigaren Unipoly 30 is een super sterk garen van absolute topkwaliteit, vergelijkbaar met gangbare merken als Gutermann of Amann. Het grote verschil zit in de prijs, omdat Unipoly veel voordeliger is.
Op verzoek kunnen we ook tegen een geringe vergoeding een kleurenkaart leveren. Klik HIER voor een foto van de kleurenkaart.
Extra sterk garen bestelt u eenvoudig en goedkoop bij Fournituren 4 fun®.