Voor 20:00 besteld, morgen in huis

Gratis retourneren

Vragen? bel +31 (0) 85 877 0871

Voor 20:00 besteld, morgen in huis

Gratis retourneren

Vragen? bel +31 (0) 85 877 0871

Voor 20:00 besteld, morgen in huis

Gratis retourneren

Vragen? bel +31 (0) 85 877 0871
Tonen als
Foto-tabel
Lijst
31 producten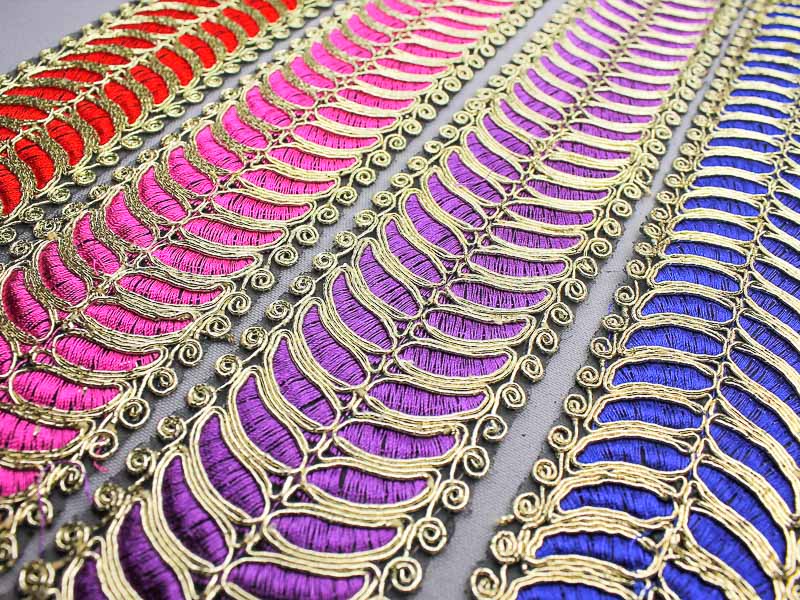 Brokaat band
Brokaat banden zijn mooie sierbanden welke doorstikt zijn met grove goudkleurige of zilverkleurige garens of weefsels. De ietwat grove structuur van deze garens geven het band een authentieke, rijke uitstraling. De stiksels zijn door hun grove structuur nooit overal gelijk, waardoor kleine afwijkingen in het band inherent zijn aan het product.
In vroeger tijden werden brokaat stoffen en sierbanden gebruikt voor het garneren van kleding van adel of geestelijken. Dit omdat het duur was om deze te maken. De huidige machinale productiemethoden hebben er voor gezorgd dat deze banden wel betaalbaar zijn.
Brokaatbanden worden onder andere gebruikt voor kleding, tassen, gardekleding, theater, carnaval en traditionele kostuums. Ook wordt het vaak gecombineerd met brandenburger sluitingen. Brokaat band wordt per meter verkocht. Indien u meerdere meters besteld, proberen we dit zo veel mogelijk aan één stuk te leveren.
Brokaat sierband met goudkleurige en zilverkleurige stiksels bestel je voordelig bij Fournituren 4fun®.