Altijd laag geprijsd

Stuntprijs

Altijd laag geprijsd

Stuntprijs

Altijd laag geprijsd

Stuntprijs

Altijd laag geprijsd

Stuntprijs

Voor 20:00 besteld, morgen in huis

Gratis retourneren

Vragen? bel +31 (0) 85 877 0871

Altijd laag geprijsd

Stuntprijs

Altijd laag geprijsd

Stuntprijs

Voor 20:00 besteld, morgen in huis

Gratis retourneren

Vragen? bel +31 (0) 85 877 0871

Altijd laag geprijsd

Stuntprijs

Altijd laag geprijsd

Stuntprijs

Voor 20:00 besteld, morgen in huis

Gratis retourneren

Vragen? bel +31 (0) 85 877 0871

Altijd laag geprijsd

Stuntprijs

Altijd laag geprijsd

Stuntprijs

Altijd laag geprijsd

Stuntprijs

Altijd laag geprijsd

Stuntprijs

Altijd laag geprijsd

Stuntprijs

Altijd laag geprijsd

Stuntprijs

Altijd laag geprijsd

Stuntprijs

Altijd laag geprijsd

Stuntprijs

Altijd laag geprijsd

Stuntprijs

Altijd laag geprijsd

Stuntprijs

Altijd laag geprijsd

Stuntprijs

Altijd laag geprijsd

Stuntprijs

Altijd laag geprijsd

Stuntprijs

Altijd laag geprijsd

Stuntprijs

Altijd laag geprijsd

Stuntprijs

Altijd laag geprijsd

Stuntprijs

Altijd laag geprijsd

Stuntprijs

Altijd laag geprijsd

Stuntprijs

Altijd laag geprijsd

Stuntprijs

Altijd laag geprijsd

Stuntprijs

Altijd laag geprijsd

Stuntprijs

Altijd laag geprijsd

Stuntprijs

Altijd laag geprijsd

Stuntprijs

Altijd laag geprijsd

Stuntprijs
Tonen als
Foto-tabel
Lijst
Producten 1-32 van 54
Pagina
U lees momenteel pagina

1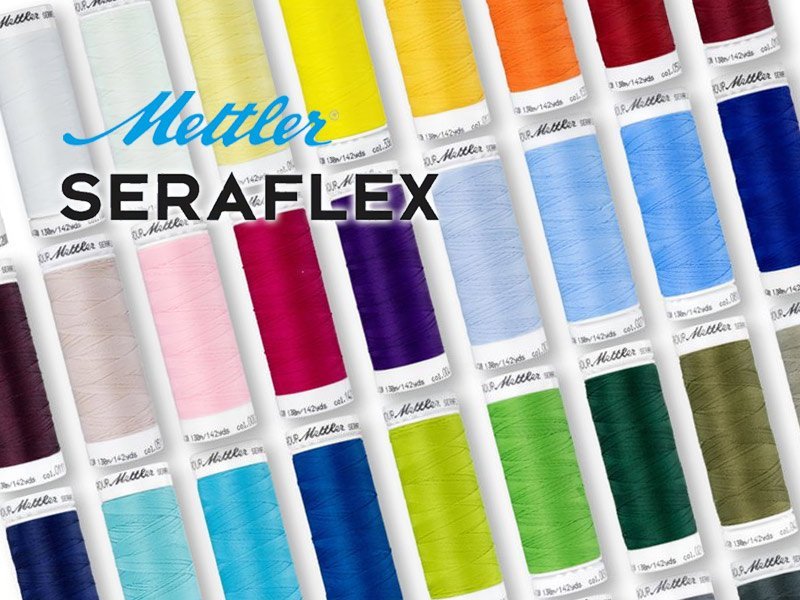 Mettler Seraflex elastisch machinegaren (Amann)
Mettler Seraflex elastisch machinegaren is verkrijgbaar per klos of extra voordelig per set.
Mettler Seraflex elastisch machinegaren is het perfecte naaigaren voor alle rekbare, jersey en tricot stoffen! Met dit speciale naaigaren kunt u rechte steken naaien en 60-80% rekbaarheid behouden. U kunt zelfs een dubbele stiksteek gebruiken om uw elastische stoffen te naaien zonder dat u overlocksteken hoeft te gebruiken!
Het grote verschil ten opzichte van het gewone machinegaren is de elasticiteit van deze draad. Dit wezenlijke verschil is een enorm voordeel. Seraflex kan zowel als onder- en bovengaren gebruikt worden.
Het garen is gemaakt van 100% PTT (Polytrimethyleentereftalaat) en is uitermate geschikt voor outdoor-, sport- en nachtkleding, maar ook voor dagelijkse kleding voor iedereen van jong tot oud.
Aanbevolen naaldmaat is NM 70-80. Geschikt voor naaimachines. Strijkbaar tot maximaal 200C.
Elke spoel bevat 130 meter draad en is verkrijgbaar in 72 verschillende kleuren.
Info en tips zodat u zonder problemen met dit vernieuwende naaigaren aan de slag kunt.
Het is rekbaar / elastisch garen.

Zo kan je tricot, lingeriestoffen, lycra en andere elastische stoffen naaien met een rechte steek met behoud van de stretch ; tot 60 % elastisch.

Uitstekend geschikt als naaigaren voor sportkleding, outdoor, dameskleding, heren- en kinderkleding en voor ondergoed en lingerie.

Geen stretchsteek meer nodig.

De behoefte aan naaigaren voor elastische naden kan met ca. 80% worden verminderd.

Met Seraflex als dubbele stiksteek, gewone overlock steek te vervangen.

Beschikbaar in 72 kleuren

Je behoudt 60 à 80% van je rekbaarheid

Bovenspanning wat losser zetten (ong. op 2)

Steeklengte aanpassen naar 3 à 3,5

Hij rolt gemakkelijk af dus houd de draad vast wanneer je hem wilt inrijgen

De spoel niet te hard aanspannen, anders kan hij gaan uitrekken

Gebruik hem zowel als boven- als onderdraad

Je kan er mee omzomen, zijnaden dichtnaaien, boordstof aanzetten

Stretchnaald of jerseynaald met naalddikte van 70 à 80
Mettler Seraflex elastisch machinegaren besteld u eenvoudig en goedkoop bij Fournituren4fun®.