Voor 20:00 besteld, morgen in huis

Gratis retourneren

Vragen? bel +31 (0) 85 877 0871

Voor 20:00 besteld, morgen in huis

Gratis retourneren

Vragen? bel +31 (0) 85 877 0871

Voor 20:00 besteld, morgen in huis

Gratis retourneren

Vragen? bel +31 (0) 85 877 0871
Tonen als
Foto-tabel
Lijst
Producten 1-32 van 53
Pagina
U lees momenteel pagina

1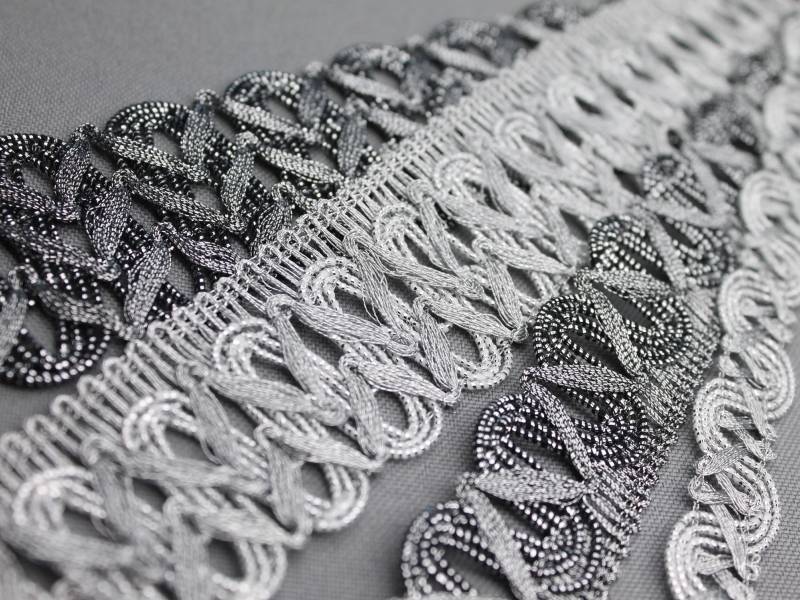 Zilverbanden van Europese kwaliteit
Zilverbanden van Europese kwaliteit zijn zilveren sierbanden van bijzonder mooie kwaliteit. Het grootste deel van deze collectie hebben we in eigen beheer laten produceren, zo dat ze niet alleen mooi, maar ook nog eens heel betaalbaar zijn. Indien u sierband in zilver kleur zoekt, dat gemakkelijk in de was mee moet kunnen en jarenlang mooi moet blijven, zijn deze banden een aanrader.
Er zijn meerdere dessins in verschillende breedtes. En er zijn meerdere zilver tinten, onder ander zilver en antiek zilver. Voor het vast stikken van zilver galon adviseren we het naaigaren 500 meter in kleur 850 of 851 te gebruiken.
De meeste soorten van deze sierbanden zijn ruim in voorraad en kunnen supersnel geleverd worden.
Zilver sierband worden per meter geleverd. Als u meerdere meters bestelt, leveren we deze zo veel mogelijk aan één stuk. Ook kunt u hele rollen of kaarten bestellen, welke nóg goedkoper zijn. Een rol kan uit meerdere stukken bestaan.
Ook applicaties, strass stenen, knopen, brandenburgers, franjes, broches en nog veel meer zilverkleurige mode accessoires vindt u bij Fournituren 4 fun®.