Altijd laag geprijsd

20% korting

Altijd laag geprijsd

20% korting

Altijd laag geprijsd

20% korting

Altijd laag geprijsd

20% korting

Voor 20:00 besteld, morgen in huis

Gratis retourneren

Vragen? bel +31 (0) 85 877 0871

Altijd laag geprijsd

20% korting

Altijd laag geprijsd

20% korting

Voor 20:00 besteld, morgen in huis

Gratis retourneren

Vragen? bel +31 (0) 85 877 0871

Altijd laag geprijsd

20% korting

Altijd laag geprijsd

20% korting

Voor 20:00 besteld, morgen in huis

Gratis retourneren

Vragen? bel +31 (0) 85 877 0871

Altijd laag geprijsd

20% korting

Altijd laag geprijsd

20% korting

Altijd laag geprijsd

20% korting

Altijd laag geprijsd

20% korting

Altijd laag geprijsd

20% korting

Altijd laag geprijsd

20% korting

Altijd laag geprijsd

20% korting

Altijd laag geprijsd

20% korting

Altijd laag geprijsd

20% korting

Altijd laag geprijsd

20% korting

Nieuw in ons assortiment

Aanbieding

Budgetvriendelijk

Stuntprijs

Altijd laag geprijsd

20% korting

Altijd laag geprijsd

20% korting

Altijd laag geprijsd

20% korting

Altijd laag geprijsd

20% korting

Altijd laag geprijsd

20% korting

Altijd laag geprijsd

20% korting
Tonen als
Foto-tabel
Lijst
Producten 1-32 van 48
Pagina
U lees momenteel pagina

1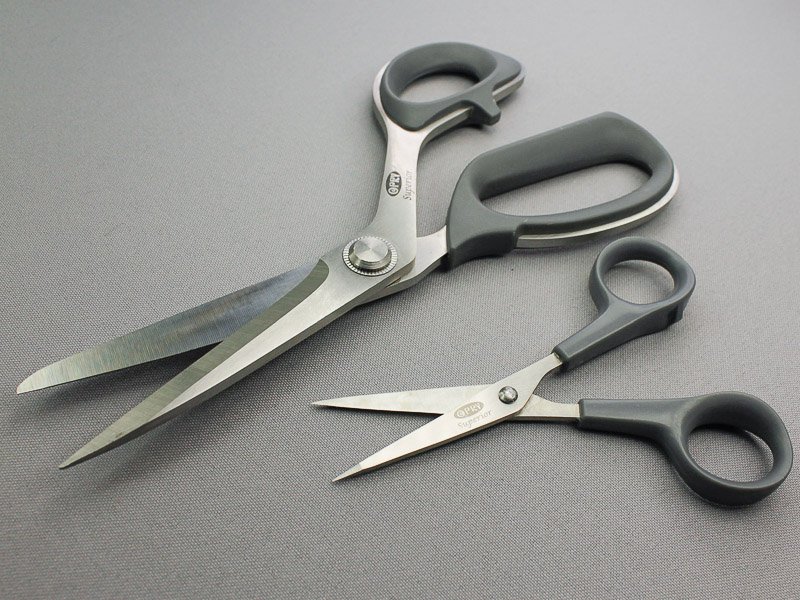 Scharen - Stofscharen - Kartelscharen
Een goede (stof)schaar is een belangrijk stuk gereedschap in de fourniturenbranche. Uiteraard is het belangrijk dat een schaar goed knipt.
Bij het maken van een keuze welke (stof)schaar u moet nemen adviseren we om een overweging te maken of u de schaar regelmatig of slechts sporadisch gaat gebruiken.
Als u uw schaar vaak nodig heeft adviseren we een degelijke en duurdere schaar te kiezen.
Beginners en professionals vertrouwen a vele jaren op de kwaliteitsproducten van Prym, voor zowel handwerk als mode productie. Prym is wereldleider in variatie, kwaliteit en innovatie, en staat voor superieure kwaliteit. Prym heeft enkele topkwaliteit professionele scharen in het uitgebreide assortiment aan scharen.
Fiskars® scharen hebben een geweldige prijs-kwaliteit verhouding en gaan bij normaal gebruik heel lang mee. Het merk Fiskars® verkopen we reeds meer dan 40 jaar.
Indien u de schaar slechts af en toe gebruikt, is het een overweging om voor een goedkopere schaar te kiezen.
Ook onze goedkopere scharen knippen goed, maar hebben een minder lange levensduur.
Of u nou een goedkope of een duurdere stofschaar kiest, het is voor beide van belang dat u ze alleen voor stof gebruikt. Dit geldt trouwens ook voor onze kartelscharen.
Niet alleen stofscharen maar ook papierscharen, hobbyscharen, borduurscharen, kinderscharen, kartelscharen, kleermakersscharen, soft grip scharen, nonstickscharen, multisnipscharen, microtipscharen, razor edge scharen, draadscharen en nog veel meer verschillende soorten scharen. Voor elke toepassing hebben we wel een schaar in ons assortiment.
De meeste Fiskars® scharen kunnen geslepen worden met een speciale Fiskars® scharenslijper. Deze werkt alleen voor de rechtshandige scharen van Fiskars®. Andere merken passen meestal niet in deze slijper. Deze scharenslijper is namelijk speciaal ontworpen voor Fiskars® scharen.
Scharen van Prym, Fiskars® of OPRY bestelt u snel en goedkoop bij Fournituren4fun®.