Voor 20:00 besteld, morgen in huis

Gratis retourneren

Vragen? bel +31 (0) 85 877 0871

Voor 20:00 besteld, morgen in huis

Gratis retourneren

Vragen? bel +31 (0) 85 877 0871

Voor 20:00 besteld, morgen in huis

Gratis retourneren

Vragen? bel +31 (0) 85 877 0871
Tonen als
Foto-tabel
Lijst
8 producten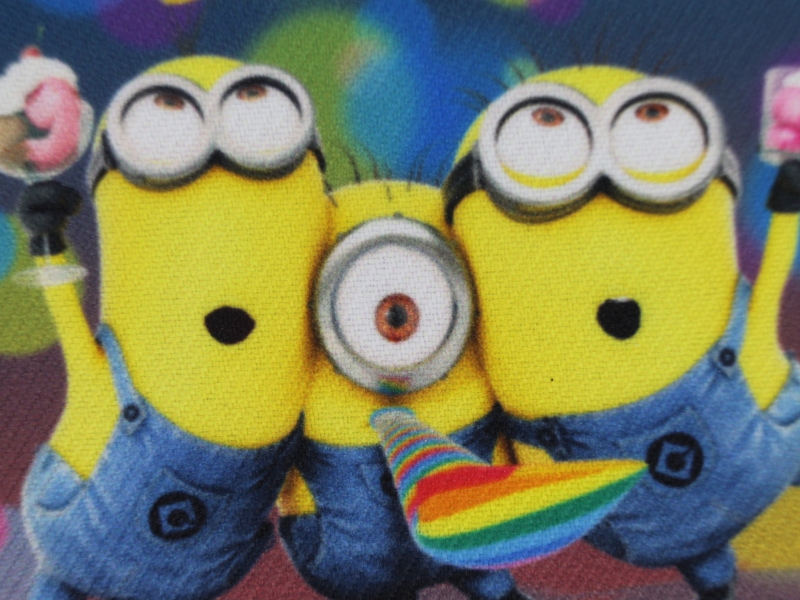 Minions strijkapplicaties
Minions applicaties zijn strijkapplicaties. Er zijn verschillende figuren uit de Minions reeks in deze categorie met strijkemblemen samen gevoegd, waar onder Bob the Minion, Kevin the Minion en Stuart de Minion. Deze applicaties zijn leuk om te verwerken op kleding, tassen, petten en knutselprojecten. Zowel voor decoratie als reparatie zijn deze strijkemblemen superhandig en decoratief.
Alle Minions applicaties zijn opstrijkbaar en zijn heel gemakkelijk aan te brengen:
Leg uw applicatie op de gewenste plek, met het motief naar boven gericht. 
Stel het strijkijzer in op de temperatuur voor katoen.
Dek de applicatie af met een dunne doek en strijk 30 seconden over de applicatie.
Indien mogelijk de stof binnenstebuiten keren en nogmaals 30 seconden strijken aan de achterzijde. Voor gebruik goed laten afkoelen.
LET OP: Strijk deze applicaties niet op hittegevoelige synthetische stoffen zoals bijvoorbeeld PVC, Nylon, Acetaat of Rayon!
Minions strijkapplicaties bestel je snel en goedkoop bij Fournituren4fun®.