Voor 20:00 besteld, morgen in huis

Gratis retourneren

Vragen? bel +31 (0) 85 877 0871

Voor 20:00 besteld, morgen in huis

Gratis retourneren

Vragen? bel +31 (0) 85 877 0871

Voor 20:00 besteld, morgen in huis

Gratis retourneren

Vragen? bel +31 (0) 85 877 0871
Tonen als
Foto-tabel
Lijst
20 producten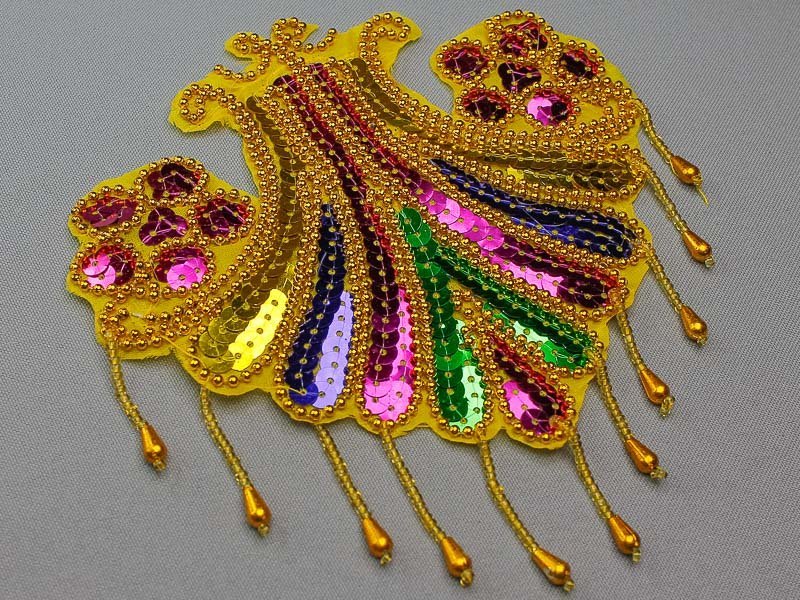 Pailletten inzetstuk applicaties
Pailletten inzetstuk applicaties worden voornamelijk gebruikt om vast te stikken op kleding. Bijvoorbeeld op een rugpand of halslijn.
Deze vrij grote applicaties zijn niet opstrijkbaar. Sommige hebben kleine sliertjes met kraaltjes aan de onderzijde waardoor deze er nog decoratiever uitzien. Door de pailletten en kralen die in deze applicaties verwerkt zitten, hebben een ze een blinkende en opvallende uitstraling. Regelmatig worden deze applicaties ook verwerkt aan galajurken. Pailletten applicaties zijn ook mooi te gebruiken als decoratie van bijvoorbeeld een carnavalshoed of jas.
Deze applicaties kunnen onderling iets afwijken en zodoende ook afwijken van de getoonde afbeeldingen.
Bij dit artikel kunnen kleine afwijkingen in de vastgestikte pailletten/steentjes aanwezig zijn. Dit is inherrent aan het product en geen reden voor reclamatie.
De mooiste paillettenapplicaties bestel je goedkoop bij Fournituren4fun®.