Voor 20:00 besteld, morgen in huis

Gratis retourneren

Vragen? bel +31 (0) 85 877 0871

Voor 20:00 besteld, morgen in huis

Gratis retourneren

Vragen? bel +31 (0) 85 877 0871

Voor 20:00 besteld, morgen in huis

Gratis retourneren

Vragen? bel +31 (0) 85 877 0871
Tonen als
Foto-tabel
Lijst
27 producten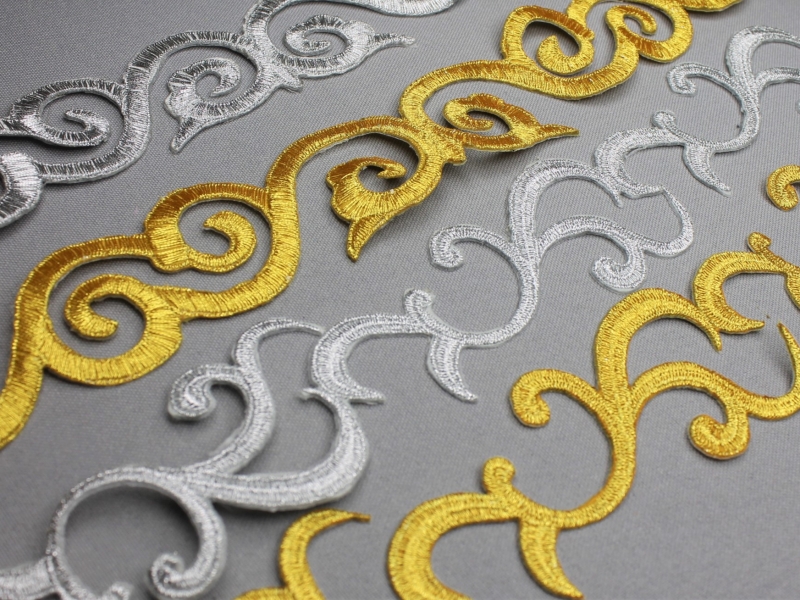 Barok applicaties per meter
Applicaties per meter in barok stijl zijn goud en zilverkleurige applicaties welke vanaf rol verkocht worden. Deze worden gebruikt voor het strijken op kleding of andere accessoires. Na dat ze opgestreken zijn lijkt het net of het borduursels zijn die in het stof gestikt werden. Er zijn meerdere breedtes in het assortiment. Ook voor traditionele "antieke" kledingstukken worden deze regelmatig gebruikt. Bijvoorbeeld voor kleding in Romeinse stijl.
Deze barok applicaties worden per meter geleverd. De meeste hebben een opmaak van 9 meter. Als u meerdere meters bestelt, proberen we deze zo veel mogelijk aan één stuk te leveren. De afmetingen bij deze applicaties zijn de breedte maten van het band, gemeten op het breedste punt.
Opstrijkbare applicaties zijn heel gemakkelijk aan te brengen:
Leg uw applicatie op de gewenste plek, met het motief naar boven gericht. 
Stel het strijkijzer in op de temperatuur voor katoen.
Dek de applicatie af met een dunne doek en strijk 30 sec over de applicatie.
Indien mogelijk de stof binnenstebuiten keren en nogmaals 30 sec strijken aan de achterzijde. Voor gebruik goed laten afkoelen.
LET OP: Strijk deze applicaties niet op hittegevoelige synthetische stoffen als PVC, Nylon, Acetaat of Rayon!
Authentieke applicaties bestel je snel en goedkoop bij Fournituren4fun®.