Voor 20:00 besteld, morgen in huis

Gratis retourneren

Vragen? bel +31 (0) 85 877 0871

Voor 20:00 besteld, morgen in huis

Gratis retourneren

Vragen? bel +31 (0) 85 877 0871

Voor 20:00 besteld, morgen in huis

Gratis retourneren

Vragen? bel +31 (0) 85 877 0871
Tonen als
Foto-tabel
Lijst
Producten 1-32 van 68
Pagina
U lees momenteel pagina

1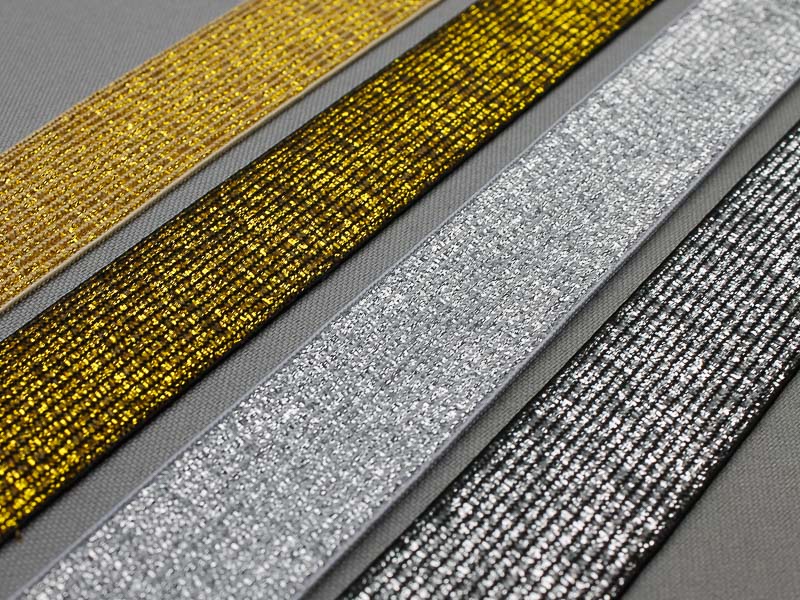 Goud & Zilver elastiek
Goud- en zilver elastiek is verkrijgbaar in veel varianten. Van smal tot breed. Elke elastiek met zijn eigen toepassingsgebied. De bredere soorten worden regelmatig gebruikt als ceintuurelastiek. Dit in combinatie met inhaakgespen.
Smalle gouden elastiek en zilveren elastiek worden gebruikt voor te knutselen of voor bijvoorbeeld menukaarten, agenda's enz. Tevens is er goud en zilver elastisch koord in meerdere soorten en diktes verkrijgbaar.
Indien u grote hoeveelheden goud- of zilver elastiek nodig heeft kunt het beste contact met ons opnemen om te informeren naar een offerte op maat.
Goud- en zilver elastiek wordt per meter geleverd. Indien u meerdere meters bestelt, proberen we dit uiteraard aan één stuk te leveren. Echter indien we rollen leveren, is het mogelijk dat deze uit meerdere stukken bestaan. Mail gerust, voordat u de order plaatst, voor meer informatie hieromtrent. Dan kijken we naar de mogelijkheden.
Goud elastiek en zilver elastiek bestel je eenvoudig en goedkoop bij Fournituren4fun®.