Aanbieding

per rol voordeliger

Aanbieding

per rol voordeliger

Aanbieding

per rol voordeliger

Aanbieding

per rol voordeliger

Voor 20:00 besteld, morgen in huis

Gratis retourneren

Vragen? bel +31 (0) 85 877 0871

Aanbieding

per rol voordeliger

Voor 20:00 besteld, morgen in huis

Gratis retourneren

Vragen? bel +31 (0) 85 877 0871

Voor 20:00 besteld, morgen in huis

Gratis retourneren

Vragen? bel +31 (0) 85 877 0871

Aanbieding

per rol voordeliger

Aanbieding

per rol voordeliger

Aanbieding

per rol voordeliger

Aanbieding

per rol voordeliger

Aanbieding

per rol voordeliger

Aanbieding

per rol voordeliger
Tonen als
Foto-tabel
Lijst
27 producten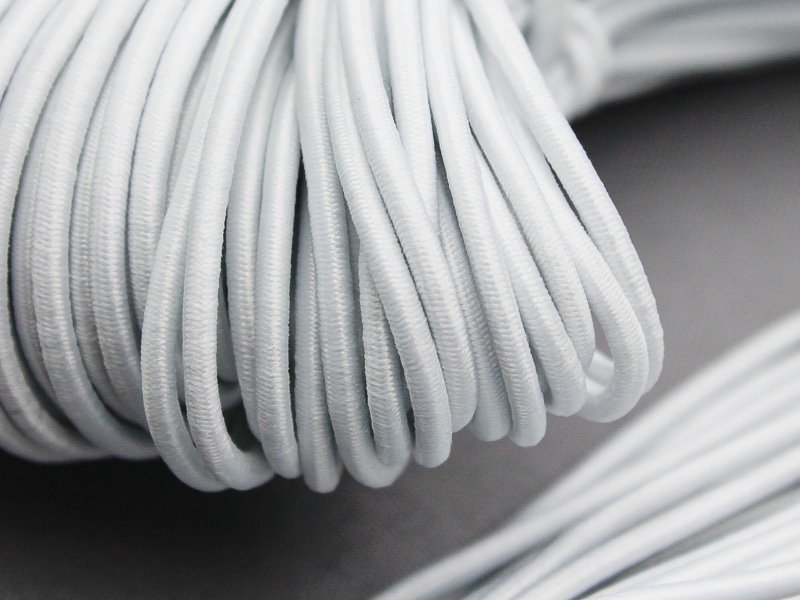 Elastisch koord wit & zwart
Elastisch koord of koordelastiek is verkrijgbaar in meerdere diktes en veel kleuren. Uiteraard is de stevigheid van koordelastiek vooral afhankelijk van de dikte. Elastisch koord wordt voor uiteenlopende toepassingen gebruikt zoals bijvoorbeeld, broeken, jassen, rugzakken, truien, armbandjes, menukaarten en knutselen. Als het elastisch koord door een tunnel getrokken moet worden is daar een handig hulpmiddel voor, namelijk de elastiek naalden.
In kleding worden de koordelastiek vaak gebruikt in combinatie met koordstoppers en koorduiteinden. Ook is het vaak handig om ringen en schijven te gebruiken als versteviging. Afhankelijk van de toepassing worden soms ook touwklemmen gebruikt bij het elastisch koord.
Regelmatig laten we speciale soorten en kleuren koordelastiek op verzoek maken voor onze klanten. Dit is uiteraard alleen mogelijk indien het grotere aantallen meters betreft.
Vrijwel al onze elastiek is van Europese makelij. Dit vanwege de betere kwaliteit en milieuvriendelijkere productiemethoden. De prijzen van onze elastiek fournituren zijn desondanks erg goedkoop. Indien u grote hoeveelheden koordelastiek nodig heeft kunt het beste contact opnemen voor een offerte op maat.
Elastisch koord wordt per meter of per rol verkocht. Indien u meerdere meters bestelt, proberen we dit zo veel mogelijk aan één stuk te leveren. Per rol zijn deze elastische koorden nog goedkoper. Een rol kan uit meerdere stukken bestaan. De dikte kan per levering iets afwijken van de aangegeven maat. Indien de precieze doorsnede voor u van belang is adviseren we vooraf even contact met ons op te nemen.
Koordelastiek is eenvoudig en goedkoop te bestellen bij Fournituren4fun®.