Voor 20:00 besteld, morgen in huis

Gratis retourneren

Vragen? bel +31 (0) 85 877 0871

Voor 20:00 besteld, morgen in huis

Gratis retourneren

Vragen? bel +31 (0) 85 877 0871

Voor 20:00 besteld, morgen in huis

Gratis retourneren

Vragen? bel +31 (0) 85 877 0871
Tonen als
Foto-tabel
Lijst
20 producten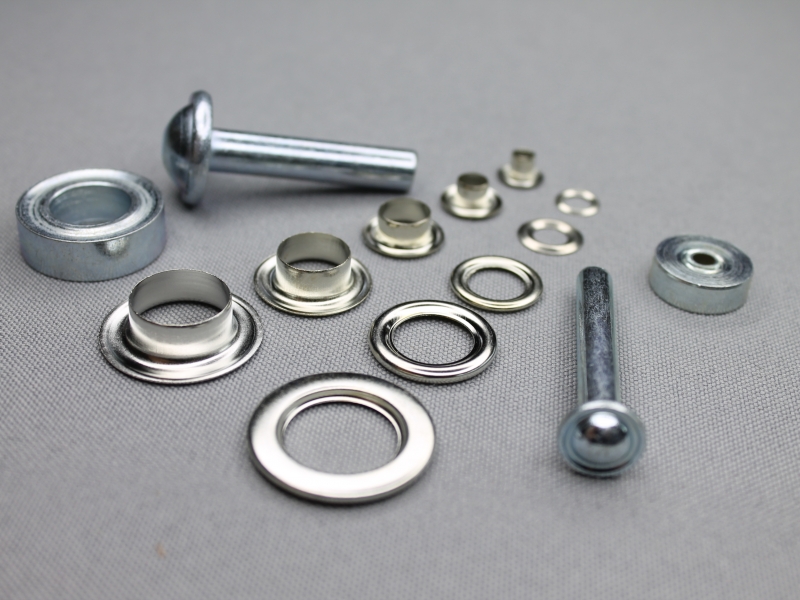 Ringen en schijven
Ringen en schijven worden gebruikt om gaten in stof of zeil te verstevigen, zo dat er een koord of touw door getrokken kan worden. Ringen en schijven, ook wel nestelringen, eyelets, ösen of zeilringen genaamd, worden eenvoudig in het materiaal bevestigd met het meegeleverde gereedschap en een niet te zware hamer.
Nestelringen zijn leverbaar in de maten 4, 5, 8, 11 en 14 millimeter, in allerlei metaal kleuren. Deze afmetingen zijn de doorvoermaten.
Indien de zeilringen in dun materiaal bevestigd worden adviseren we het materiaal eerst te verstevigen. Als het materiaal zó dik is, dat de opstaande rand van de ring niet uit het gat omhoog steekt, kunt u ze niet gebruiken. Er is dan namelijk geen ruimte om de ring om te klinken. Bij het vast kloppen van de ringen en schijven, adviseren we om op een stevige ondergrond te werken.
Zeilringen en schijven bestel je voordelig bij Fournituren 4 fun®.