Voor 20:00 besteld, morgen in huis

Gratis retourneren

Vragen? bel +31 (0) 85 877 0871

Voor 20:00 besteld, morgen in huis

Gratis retourneren

Vragen? bel +31 (0) 85 877 0871

Voor 20:00 besteld, morgen in huis

Gratis retourneren

Vragen? bel +31 (0) 85 877 0871
Tonen als
Foto-tabel
Lijst
22 producten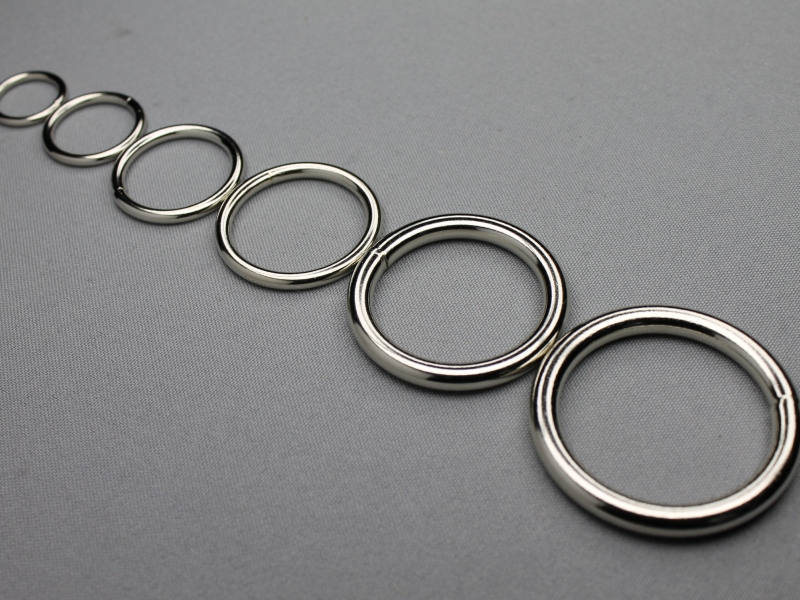 Stalen ringen
Stalen ringen zijn vernikkeld en dicht gelast. Het zijn multifunctionele stevige ringen welke voornamelijk worden gebruikt voor zadels, rugzakken, tassen, gordijnen, enz. Omdat deze ringen dicht gelast zijn kunnen ze vrij veel spanning verdragen. Uiteraard naar gelang de afmeting van de ring. De 50mm ringen kunnen bijvoorbeeld maximaal 450 kilogram trekkracht verdragen.
Omdat deze metalen ringen soms in grotere aantallen gevraagd worden, hebben we goedkope prijzen bij deze fournituren geplaatst voor de grootverbruikers.
De afmetingen die bij deze ringen vermeld staan, zijn de doorvoermaten / binnenmaten.
Vernikkeld staal (en staal met een toplaag) is geen roestvrij staal echter staal dat roestwerend behandeld is. Dit product zal uiteindelijk gaan roesten en/of uitslaan. Dit is echter sterk afhankelijk van het gebruik. Denk bijvoorbeeld aan het verschil tussen een halster voor een paard dat buiten staat of een halster dat altijd droog in een kast hangt. Ook bij een zwetend dier of bij gebruik in (zee)water gaan producten van vernikkeld staal en staal met een toplaag sneller roesten en/of uitslaan. Dit is inherent aan het product, hierop zit geen garantie.
Metalen ringen bestel je snel en goedkoop bij Fournituren 4 fun®.