Voor 20:00 besteld, morgen in huis

Gratis retourneren

Vragen? bel +31 (0) 85 877 0871

Voor 20:00 besteld, morgen in huis

Gratis retourneren

Vragen? bel +31 (0) 85 877 0871

Voor 20:00 besteld, morgen in huis

Gratis retourneren

Vragen? bel +31 (0) 85 877 0871
Tonen als
Foto-tabel
Lijst
Producten 1-32 van 115
Pagina
U lees momenteel pagina

1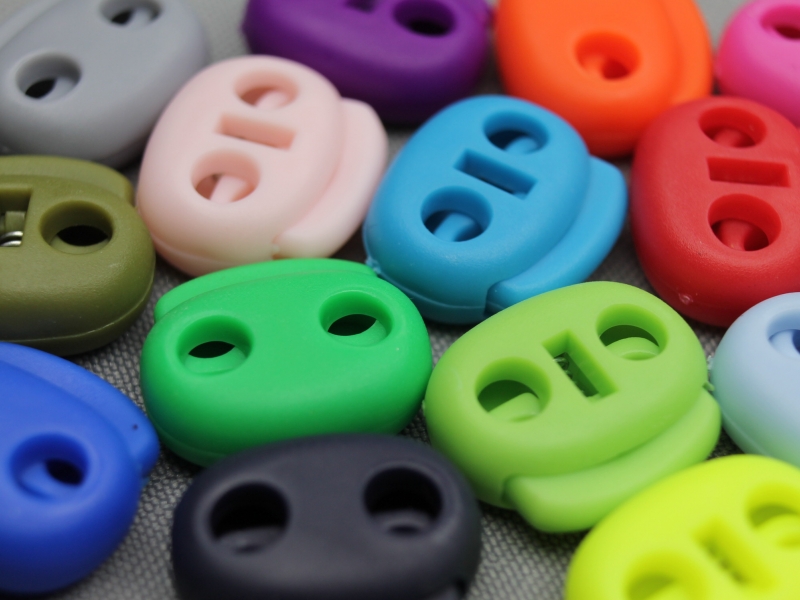 Koordstoppers voor mondkapjes
Koordstoppers doen dienst als hulpmiddel om jassenkoord en elastisch koord aan te sjorren of op zijn plaats te houden.
In de koordstoppers zitten kleine metaalveren die het koord vast klemmen zodra de knop van de koordstopper los gelaten wordt. De doorvoermaten staan in de tekst vermeld. Let op dat het koord niet dikker is dan de doorvoermaat.
Sommige koordstoppers worden in eigen beheer geproduceerd en hebben zodoende staffelkortingen waardoor de prijzen veel goedkoper worden bij grote afnames.
De maten die bij de koorstoppers vermeld staan zijn de buitenmaten gemeten op het breedste of langste punt. Kleine afwijkingen zijn mogelijk.
Koordstoppers voor mondkapjes bestelt u snel en goedkoop bij Fournituren4fun®.