Voor 20:00 besteld, morgen in huis

Gratis retourneren

Vragen? bel +31 (0) 85 877 0871

Voor 20:00 besteld, morgen in huis

Gratis retourneren

Vragen? bel +31 (0) 85 877 0871

Voor 20:00 besteld, morgen in huis

Gratis retourneren

Vragen? bel +31 (0) 85 877 0871
Tonen als
Foto-tabel
Lijst
Producten 1-32 van 61
Pagina
U lees momenteel pagina

1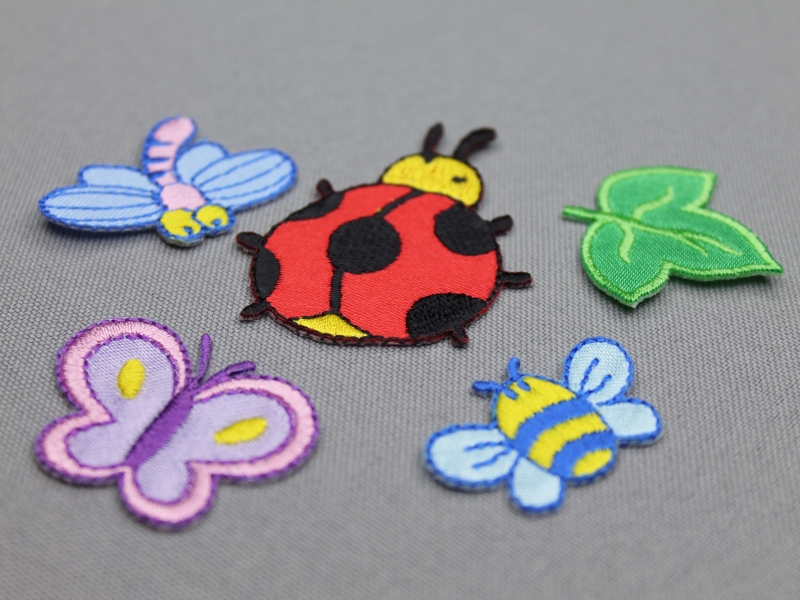 Mondkapjes applicaties
Mondkapjes applicaties, een verzameling kleine applicaties die prima geschikt zijn om uw mondkapje mee te pimpen. Let wel altijd even goed op of het mondkapje waarop u deze opstrijkbare decoratie wilt bevestigen bestand is tegen te hoge temperaturen van een strijkijzer.
De meeste van deze applicaties zijn strijkapplicaties. De exacte informatie hier omtrent staat beschreven bij elk afzonderlijk product.
Opstrijkbare applicaties zijn heel gemakkelijk aan te brengen:
Leg uw applicatie op de gewenste plek, met het motief naar boven gericht.
Stel het strijkijzer in op de temperatuur voor katoen.
Dek de applicatie af met een dunne doek en strijk 30 sec over de applicatie.
Indien mogelijk de stof binnenstebuiten keren en nogmaals 30 sec strijken aan de achterzijde. Voor gebruik goed laten afkoelen.
LET OP: Strijk deze applicaties niet op hittegevoelige synthetische stoffen als PVC, Nylon, Acetaat of Rayon!
De mooiste opstrijkbare decoraties voor op mondkapjes bestel je snel en goedkoop bij Fournituren4fun®.