Kwantumkorting

Nieuw in ons assortiment

Kwantumkorting

Nieuw in ons assortiment

Kwantumkorting

Nieuw in ons assortiment

Kwantumkorting

Nieuw in ons assortiment

Voor 20:00 besteld, morgen in huis

Gratis retourneren

Vragen? bel +31 (0) 85 877 0871

Kwantumkorting

Nieuw in ons assortiment

Kwantumkorting

Nieuw in ons assortiment

Voor 20:00 besteld, morgen in huis

Gratis retourneren

Vragen? bel +31 (0) 85 877 0871

Kwantumkorting

Nieuw in ons assortiment

Kwantumkorting

Nieuw in ons assortiment

Voor 20:00 besteld, morgen in huis

Gratis retourneren

Vragen? bel +31 (0) 85 877 0871

Kwantumkorting

Nieuw in ons assortiment

Kwantumkorting

Nieuw in ons assortiment

Kwantumkorting

Nieuw in ons assortiment

Kwantumkorting

Nieuw in ons assortiment

Kwantumkorting

Nieuw in ons assortiment

Kwantumkorting

Nieuw in ons assortiment

Kwantumkorting

Nieuw in ons assortiment

Kwantumkorting

Nieuw in ons assortiment

Kwantumkorting

Nieuw in ons assortiment

Kwantumkorting

Nieuw in ons assortiment

Kwantumkorting

Nieuw in ons assortiment

Kwantumkorting

Nieuw in ons assortiment

Kwantumkorting

Nieuw in ons assortiment

Kwantumkorting

Nieuw in ons assortiment
Tonen als
Foto-tabel
Lijst
23 producten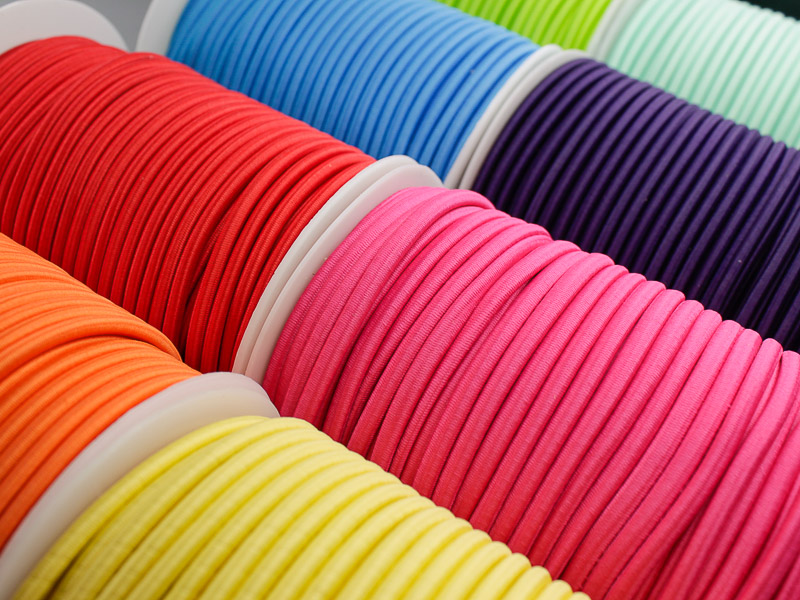 Elastisch koord 4,5mm
Elastisch koord met een dikte van 4,5 millimeter is niet bruikbaar voor kleding of mondkapjes. Deze elastiek is daar te dik en te stevig voor.
Voor outdoor toepassingen is deze elastiek wel geschikt. Door de dikte heeft deze koord elastiek voldoende stevigheid voor de een iets extremer toepassingsgebied,zoals bijvoorbeeld aan tenten of luifels.
De koordknijpers en koorduiteinden zijn ongeschikt voor gebruik in combinatie met deze elastiek. Daar voor is deze eenvoudigweg te dik. Deze koord elastiek is verkrijgbaar in veel kleuren.
Elastisch koord wordt per meter of per 10 meter verkocht. Indien u meerdere meters bestelt, proberen we dit zo veel mogelijk aan één stuk te leveren. Per 10 meter zijn deze elastische koorden nog goedkoper. De dikte kan per levering iets afwijken van de aangegeven maat. Indien de precieze doorsnede voor u van belang is adviseren we vooraf even contact met ons op te nemen.
Elastiek koord bestelt u snel en goedkoop bij Fournituren4fun®.