Voor 20:00 besteld, morgen in huis

Gratis retourneren

Vragen? bel +31 (0) 85 877 0871

Voor 20:00 besteld, morgen in huis

Gratis retourneren

Vragen? bel +31 (0) 85 877 0871

Voor 20:00 besteld, morgen in huis

Gratis retourneren

Vragen? bel +31 (0) 85 877 0871
Tonen als
Foto-tabel
Lijst
16 producten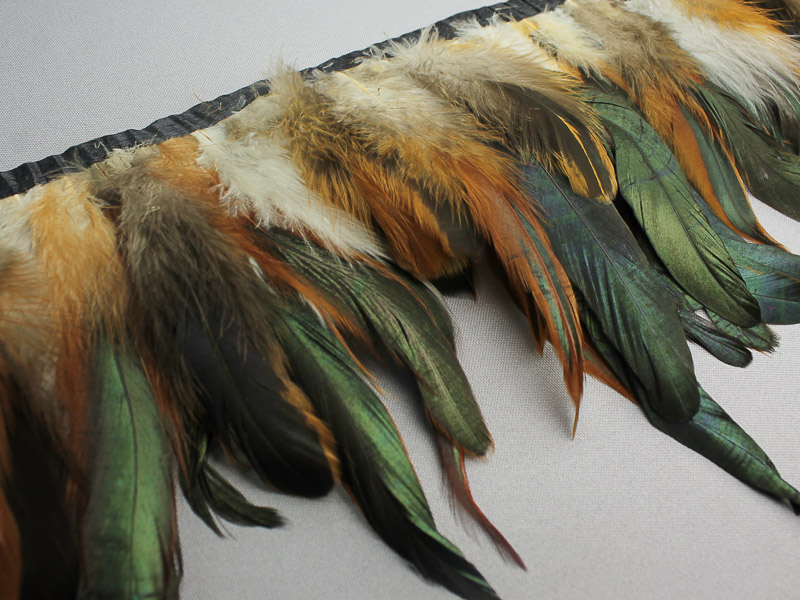 Verenband
Verenband is gemaakt van een smalle band waarin kleine of grote veren vast gestikt zitten. Band met veren wordt gebruikt voor decoratie van hoofdtooien, kleding, tassen, knutselprojecten, enz. Er zijn meerdere soorten verenband. De variaties bestaan uit het soort veren dat er in verwerkt zit. Daardoor variëren de breedtes en de kleuren.
De basic series zijn opgebouwd uit natuurlijke ongeverfde veren. Maar de meeste banden hebben geverfde veren, waardoor de kleurenvariatie best groot is. Verenband is niet wasbaar en kan kleur afgeven als het nat wordt. De afmetingen die bij de verenbanden staan zijn de breedtematen gemeten op het langste punt. Omdat dit een natuurproduct is kunnen de mate afwijken van hetgeen bij het artikel beschreven staat.
Verenband wordt meestal met textiellijm vast gelijmd en wordt vaak in combinatie gekocht met struisvogelveren, broches of applicaties. Verenband wordt onder andere gebruikt voor het decoreren van hoeden, hoofdtooien en carnavalskleding. 
De mooiste verenband bestel je snel en goedkoop bij Fournituren 4 fun®.
Verenband wordt meestal per meter verkocht. Indien u meerdere meters bestelt, proberen we dit zo veel mogelijk aan één stuk te leveren. Bij sommige verenbanden staan kortingen per 5 meter of per 10 meter, omdat ze in stukken van ongeveer 5 of ongeveer 10 meter geleverd worden. Deze lengte kan iets naar beneden afwijken. Dat eventuele verschil in lengte is reeds in de staffelkorting verrekend.
In deze categorie hebben we een selectie gemaakt van verenbanden waarvan wij denken dat ze goed passen bij het thema Steampunk. Voor het bekijken van de hele collectie, kunt u beter in de product-categorie verenband kijken.