Voor 20:00 besteld, morgen in huis

Gratis retourneren

Vragen? bel +31 (0) 85 877 0871

Voor 20:00 besteld, morgen in huis

Gratis retourneren

Vragen? bel +31 (0) 85 877 0871

Voor 20:00 besteld, morgen in huis

Gratis retourneren

Vragen? bel +31 (0) 85 877 0871
Tonen als
Foto-tabel
Lijst
11 producten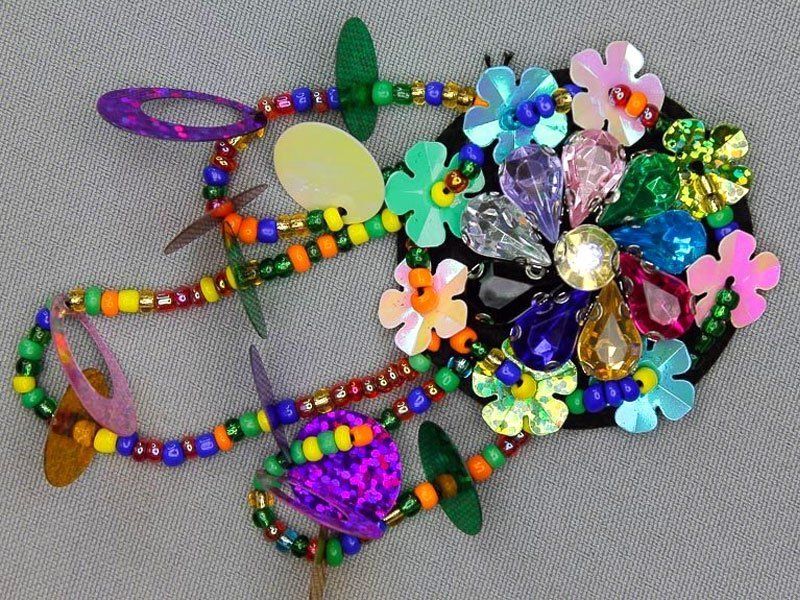 Applicaties met kralen / strass steentjes
Applicaties met kralen / strass steentjes is een reeks applicaties waarin kleine strass steentjes, pailletten of kraaltjes in verwerkt zitten. Deze modieuze emblemen worden gebruikt om kleding en tassen mee te versieren.
Exact dezelfde applicaties worden ook gebruikt door dure kledingmerken, waarvan we de namen hier niet noemen, voor het pimpen van jeansbroeken en jasjes. Voor een klein bedrag maak je met deze decoratieve applicaties zelf van een gewoon kledingstuk of tas de fraaiste dingen!
De meeste van deze applicaties zijn strijkapplicaties. De exacte informatie hier omtrent staat beschreven bij elk afzonderlijk product. Omdat ze voorzien zijn van strass steentjes en/of kraaltjes adviseren we u de applicaties vast te naaien in plaats van te strijken. Bij dit artikel kunnen kleine afwijkingen in de vastgestikte pailletten/steentjes aanwezig zijn. Dit is inherrent aan het product en geen reden voor reclamatie.
Hippe en moderne strijkapplicaties bestel je snel en goedkoop bij Fournituren4fun®.