Voor 20:00 besteld, morgen in huis

Gratis retourneren

Vragen? bel +31 (0) 85 877 0871

Voor 20:00 besteld, morgen in huis

Gratis retourneren

Vragen? bel +31 (0) 85 877 0871

Voor 20:00 besteld, morgen in huis

Gratis retourneren

Vragen? bel +31 (0) 85 877 0871

Kwantumkorting

Extra sterk

Kwantumkorting

Extra sterk

Kwantumkorting

Extra sterk
Tonen als
Foto-tabel
Lijst
19 producten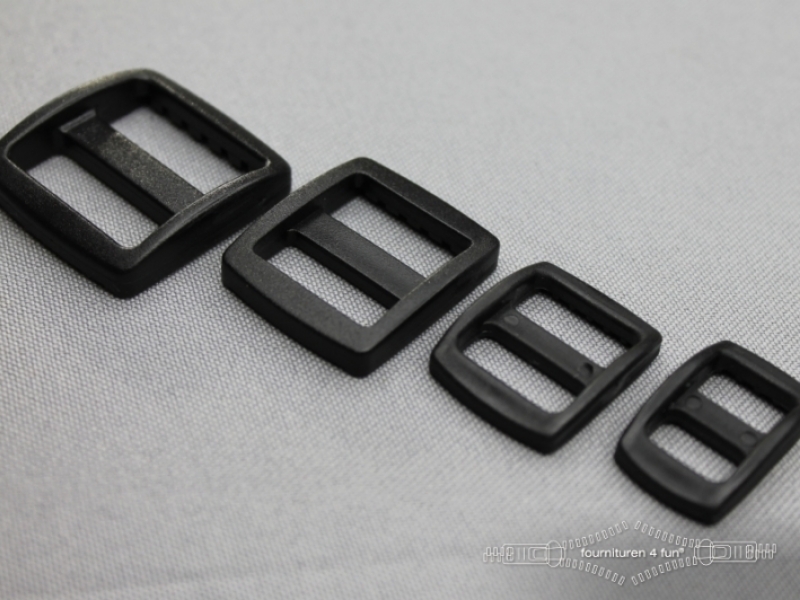 Kunststof schuifgespen
Kunststof schuifgespen zijn gespen waar geen pinnetje in zit. De band wordt er gewoon door geschoven. Bij het bestellen van een schuifgesp dient u rekening te houden met de breedte van de band of riem welke door de schuifgesp heen moet passen. Zodoende zijn de afmetingen welke bij onze schuifgespen staan altijd de doorvoermaten. Dus niet de buitenafmetingen. 
Het is handig om siernieten te gebruiken voor het bevestigen van schuifgespen aan de riem of band. Dit gaat eenvoudig, snel en is oersterk. Het voordeel van kunststof schuifgespen is dat deze licht van gewicht zijn. Vaak worden ze gebruikt in combinatie met kunststof parachutegespen en parachute band of ander stevig tassenband. 
De kunststof schuifgespen zijn verkrijgbaar in meerdere afmetingen. Voor de grootverbruiker hebben we bij een aantal soorten van deze schuifgespen staffelkortingen geplaatst, zo dat ze nog goedkoper zijn bij grotere afname. Schuifgespen bestelt u goedkoop bij Fournituren 4 fun®.
De afmetingen die bij de kunststof schuifgespen vermeld staan zijn doorvoermaten.