Voor 20:00 besteld, morgen in huis

Gratis retourneren

Vragen? bel +31 (0) 85 877 0871

Voor 20:00 besteld, morgen in huis

Gratis retourneren

Vragen? bel +31 (0) 85 877 0871

Voor 20:00 besteld, morgen in huis

Gratis retourneren

Vragen? bel +31 (0) 85 877 0871

Kwantumkorting

Extra sterk

Kwantumkorting

Extra sterk

Kwantumkorting

Extra sterk

Kwantumkorting

Extra sterk

Kwantumkorting

Extra sterk

Kwantumkorting

Extra sterk
Tonen als
Foto-tabel
Lijst
Producten 1-32 van 85
Pagina
U lees momenteel pagina

1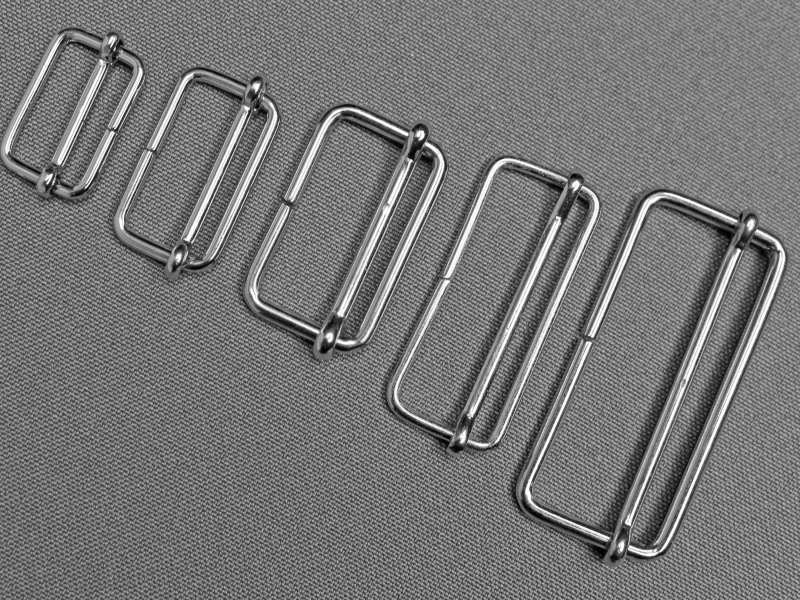 Metalen schuifgespen
Metalen schuifgespen zijn gespen waar geen pinnetje in zit. De band wordt er gewoon doorgeschoven. Sommige soorten hebben een schuifje dat de band vastklemt. Bij andere soorten werkt dit zonder schuifje. Bij het bestellen van een gesp dient u rekening te houden met de breedte van de band of riem welke door de schuifgesp heen moet passen.
Het is handig om siernieten te gebruiken voor het bevestigen van gespen aan de riem. Dit gaat eenvoudig, snel en is oersterk.
Metalen schuifgespen zijn er in veel varianten. Als de schuifgesp veel kracht moet kunnen verdragen is het verstandig om een stevig model te selecteren, de zogenaamde heavy duty schuifgespen. Als het belangrijk is dat de schuifgespen licht van gewicht zijn, kunnen de kunststof schuifgespen uitkomst bieden. Metalen schuifgespen koop je voordelig en snel bij Fournituren 4 fun®.
Vernikkeld staal (en staal met een toplaag) is geen roestvrij staal echter staal dat roestwerend behandeld is. Dit product zal uiteindelijk gaan roesten en/of uitslaan. Dit is echter sterk afhankelijk van het gebruik. Denk bijvoorbeeld aan het verschil tussen een halster voor een paard dat buiten staat of een halster dat altijd droog in een kast hangt. Ook bij een zwetend dier of bij gebruik in (zee)water gaan producten van vernikkeld staal en staal met een toplaag sneller roesten en/of uitslaan. Dit is inherent aan het product, hierop zit geen garantie.
De afmetingen die bij de metalen schuifgespen vermeld staan zijn doorvoermaten.