Voor 20:00 besteld, morgen in huis

Gratis retourneren

Vragen? bel +31 (0) 85 877 0871

Voor 20:00 besteld, morgen in huis

Gratis retourneren

Vragen? bel +31 (0) 85 877 0871

Voor 20:00 besteld, morgen in huis

Gratis retourneren

Vragen? bel +31 (0) 85 877 0871
Tonen als
Foto-tabel
Lijst
20 producten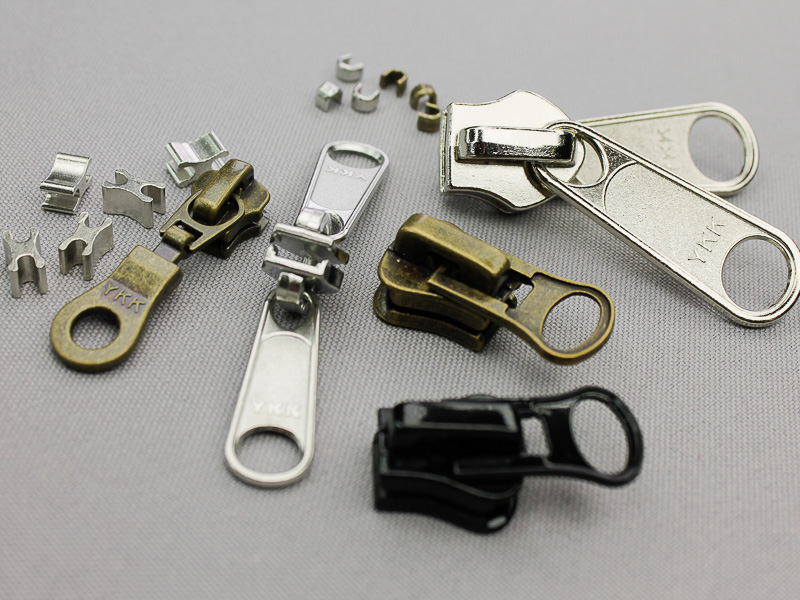 Ritsschuivers, ritshangers & ritsstoppers
Ritshangers of ritstrekkers worden gebruikt voor reparatie en ter decoratie van ritssluitingen.
De ritshangers hebben een kleine musketon sluiting die geopend kan worden, zo dat deze eenvoudig bevestigd kan worden. Eventueel kan dit met behulp van een klein tangetje. Om de ritshanger te kunnen bevestigen aan de ritsrunner is het van belang dat het oog van de ritsrunner nog intact is. Als dit oog beschadigd is kunt de ritsrunner niet bevestigen.
Ritsschuivers worden ook vaak ritsrunners of ritstrekkers genoemd.
Vaak zijn kapotte ritsen eenvoudig te repareren door de ritsschuiver te vernieuwen. Dit werkt alleen als de tanden van de rits onbeschadigd zijn. Ritsrunners dienen aan de bovenzijde van de rits omgewisseld te worden.
Aangezien elke fabrikant hier zijn eigen specificaties/afmetingen gebruikt, kunnen we nooit garanderen dat onze ritstrekker daadwerkelijk op uw kapotte rits past.
Het is van belang dat de breedtemaat van de tanden van de rits gelijk is aan de doorvoermaat van de risttrekker. Ook het type rits moet gelijk zijn. Een ritstrekker voor een bloktandrits past bijvoorbeeld niet in een metalen rits of een spiraal rits. Tevens is de dikte van de rits van belang.
Ritstrekkers, ritsrunners en ritshangers koop je voordelig bij Fournituren4fun®.